Cortile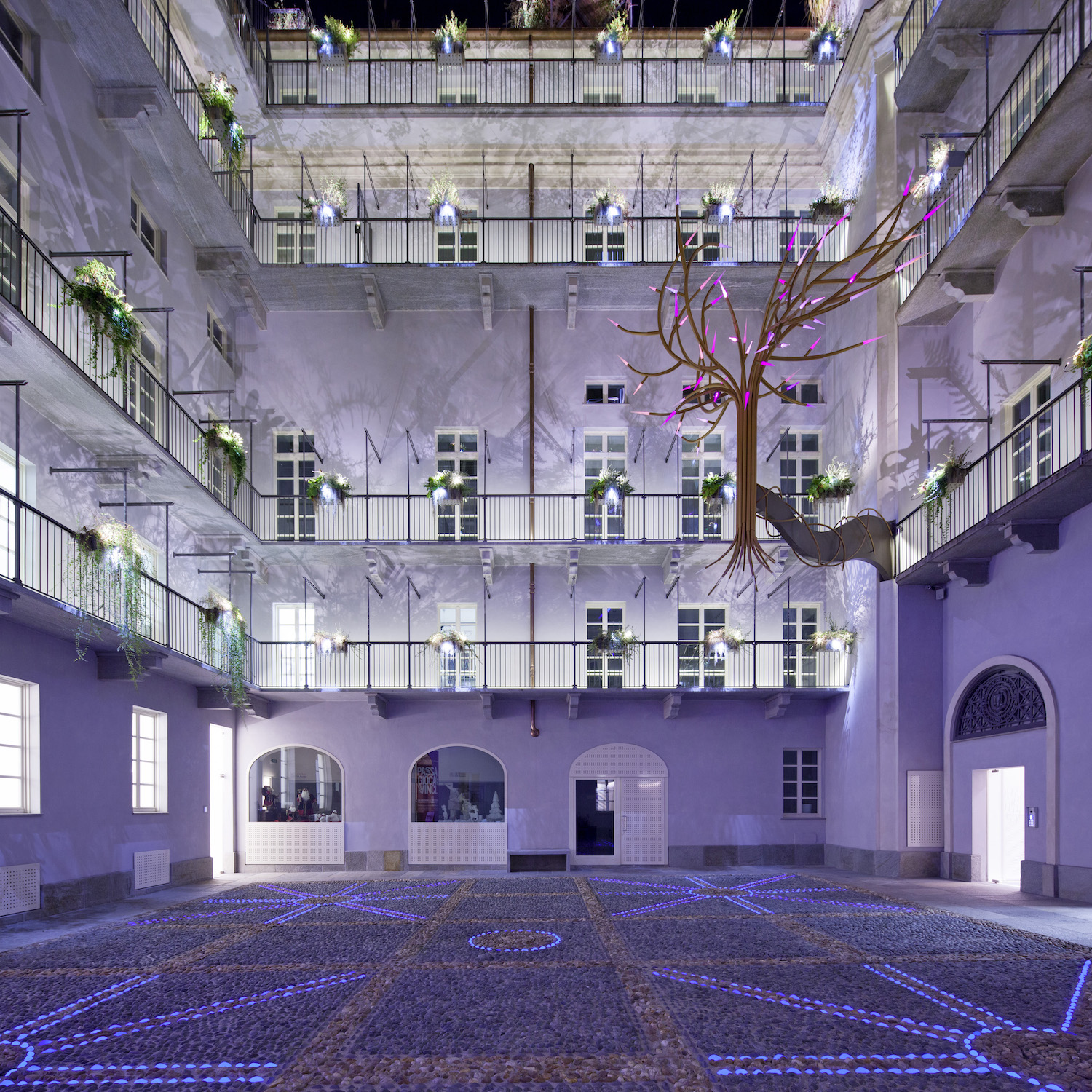 La definiscono "la casa più bella del mondo", vincitrice della sezione restauro nel concorso Building of the Year di ArchDaily (edizione 2015).
The Number 6 ha trasformato Palazzo Valperga Galleani, anche sede del Grande Torino, in una spettacolare residenza con 36 appartementi – esempio prestigioso di rispetto e innovazione.
Insieme al cortile, illuminato dalle celebri installazioni di Richi Ferrero, sarà possibile visitare il prezioso piano nobile: le ampie stanze affrescate ospitano opere contemporanee d'arte e design.